"Your perfect life awaits your discovery"
John Novello is an acclaimed jazz pianist/composer, best  
selling author, motivational speaker & elite "perfect life" mentor.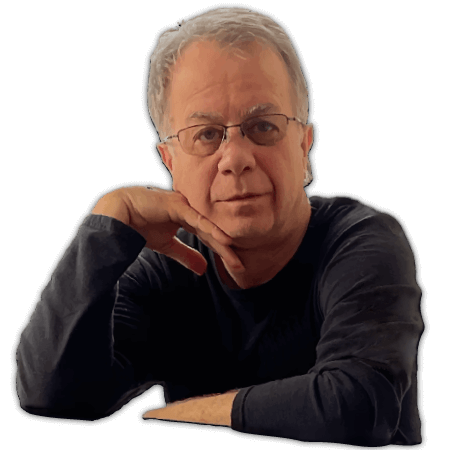 And Over 200 Other Media Outlets!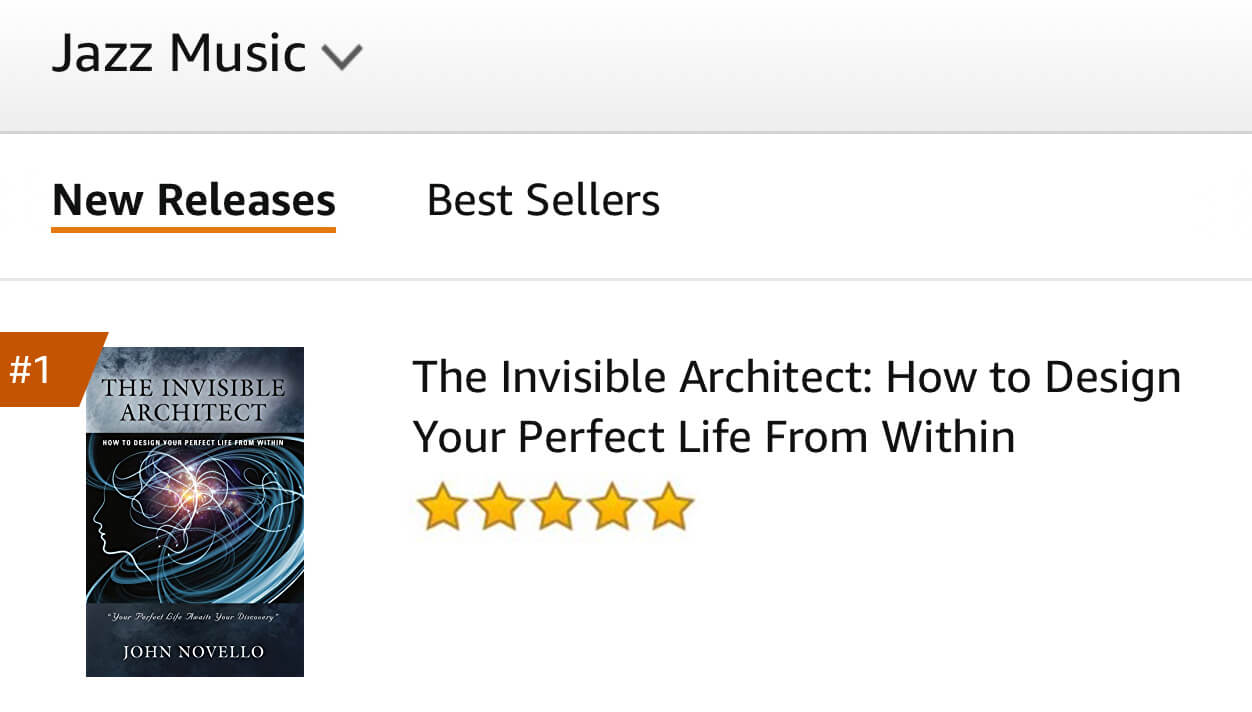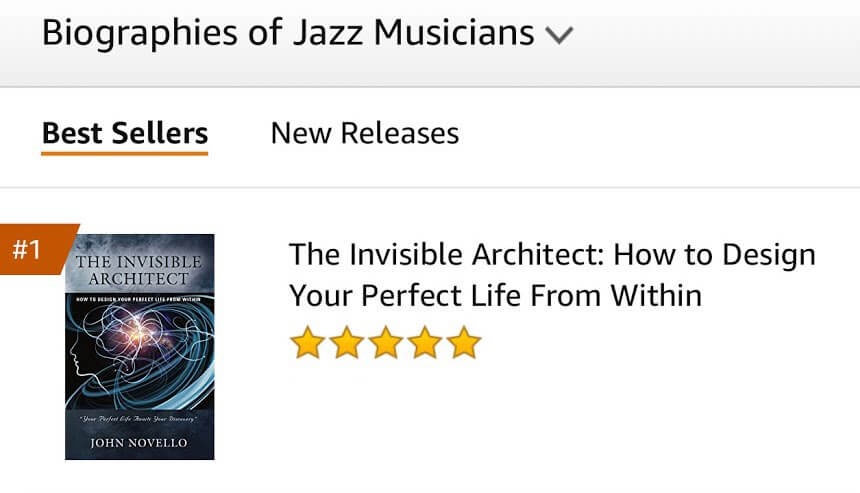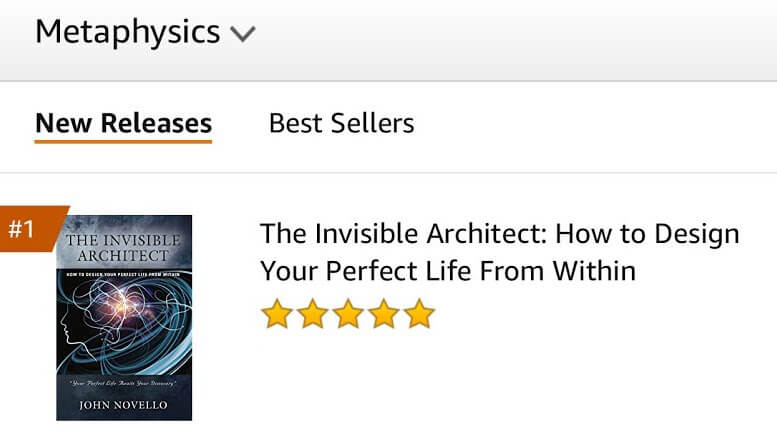 My story

My late wife had just passed away after an almost two-year horrific fight with breast cancer. I was in mourning for almost a year when a most amazing new life chapter began unfolding. My first high school sweetheart sent me an email out of the blue. But first let me say, two weeks earlier, I had a thought about her also out of the blue. What had happened to my first girlfriend? Why did she break up for no apparent reason and just disappear only to send me an email 38 years later asking me if I remembered her?
Anyway, and to make a long story short as they say, I had an inquisitive smile on my face and couldn't wait to email her back… so I did, and what happened next was truly an amazing spiritual life experience. It not only turned out to be a matter of life and death but also why I remarried, wrote The Invisible Architect, and started my new personal transformation elite mentor career.
My inner voice, a voice that I had learned to trust, urgently said the following…
The Invisible Architect's Life-Saving Message…
"There's something not quite right with Barb's flight from Dulles to LAX—change the date!"
This is one of the most incredible inner voice life-and-death communications that I have ever received, and I am glad I acted on it! After my first wife passed, I was contacted by my high school sweetheart, Barbara Simpson, as she saw me on the Internet and wanted to say hello. I hadn't seen her for over thirty-eight years and always wondered what had happened to her. She didn't know I had just lost my wife a year earlier, but as we began catching up on the phone, the discussion quickly evolved into a refreshing new relationship for both of us, a relationship I had not been looking for as I was still in mourning.
A few months later, I invited her to my home in Los Angeles. So, she booked a flight on a Tuesday a few weeks later in 2001, a year and nine months after my late wife passed from an aggressive breast cancer. A couple of weeks before her flight, I got a strong inner voice communication to change her flight without an explanation. I called her and told her to change her flight, and she kept asking me why. I said, "Just trust me and do it, as I sense something is not quite right." She thought I was getting cold feet about seeing her. Anyway, she did change her flight, and if you haven't guessed it, that was 9/11 and her flight was number seventy-seven from Dulles, one of the hijacked planes that went into the Pentagon. She changed her flight to three days later, and the rest was history.
Imagine what would've happened had I not followed my Invisible Architect's advice. Now if that wasn't a sign that we needed to be together forever, I don't know what would be.
We eventually got married and have been together ever since!
Excerpted from page i, The Invisible Architect by John Novello
The Invisible Architect
by John Novello
What would it mean if your perfect life was awaiting your discovery?
What if you knew the exact steps that would allow you to discover and achieve this perfect life?  
And what if you had an Invisible Architect–an all-powerful all-knowing best friend at your beckon call to help you discover, design, and achieve your perfect life?
This is exactly what renown jazz pianist/composer/author John Novello offers in the pages of his extraordinary new transformational book, the Invisible Architect. It is a captivating story of the aspirations and cognitions of the life of a now famous jazz musician. Enlightening, inspirational, tragic and miraculous, The Invisible Architect is a personal transformational guide for designing your perfect life from within; the exact process how our inner world creates our outer world. Not only does Novello share his exciting life and discoveries along the way, but he translates them into a practical self-help program that anybody can use to design their perfect life. 
You will learn that there is indeed a perfect all knowing power, an Invisible Architect, or to put it in more scientific terms, an Invisible Field of Intelligent Energy that permeates everything that exists, including you and me and all life, matter, energy, and time, and is available to us for information, advice, comfort and assistance in designing our perfect Divine lives.  You will also learn how your thoughts and beliefs are responsible for your current situation and more importantly how to improve any situation using the Be + Do = Have manifestation Formula!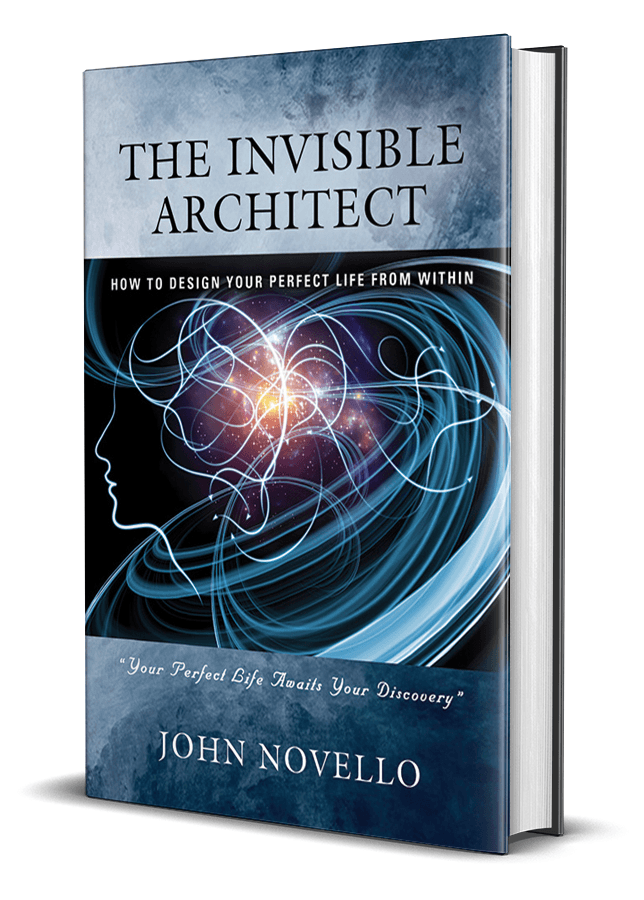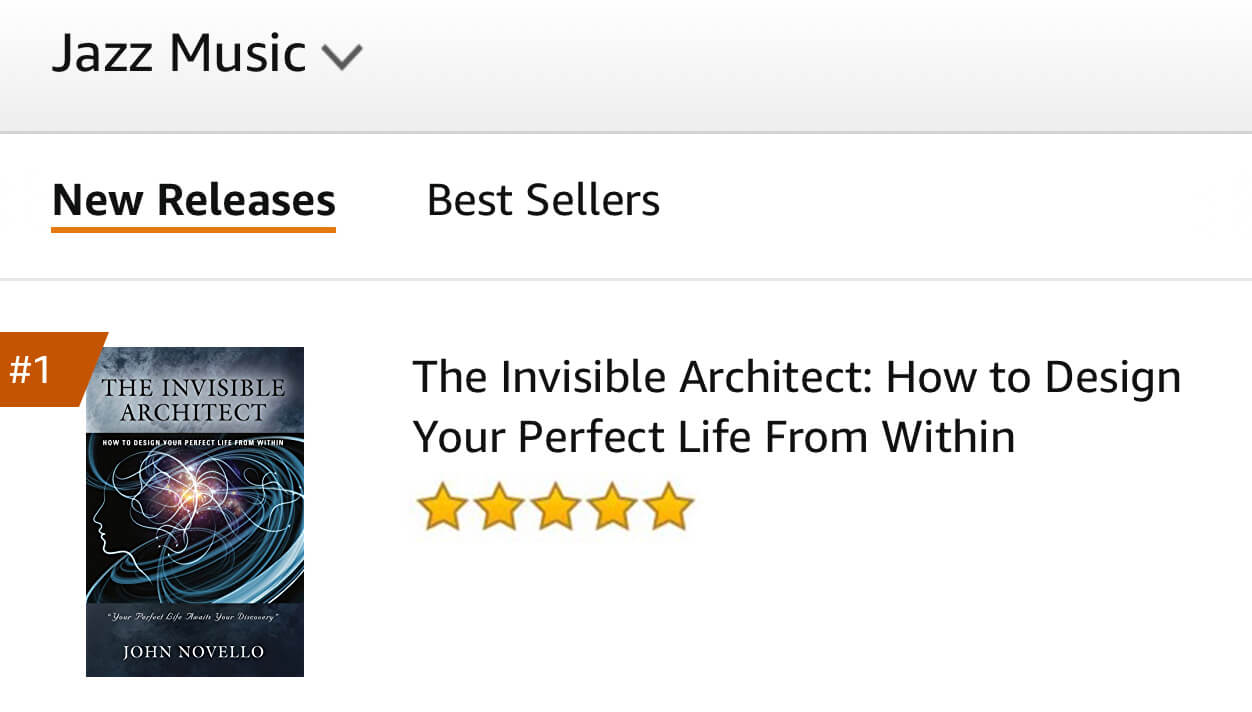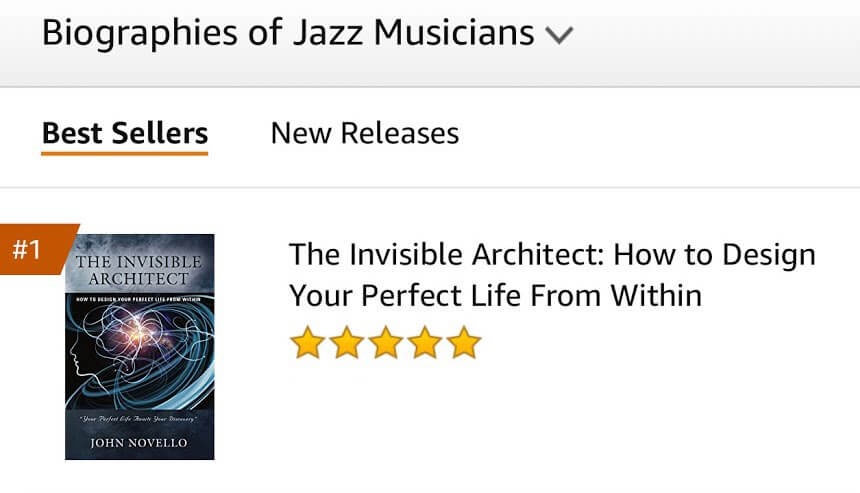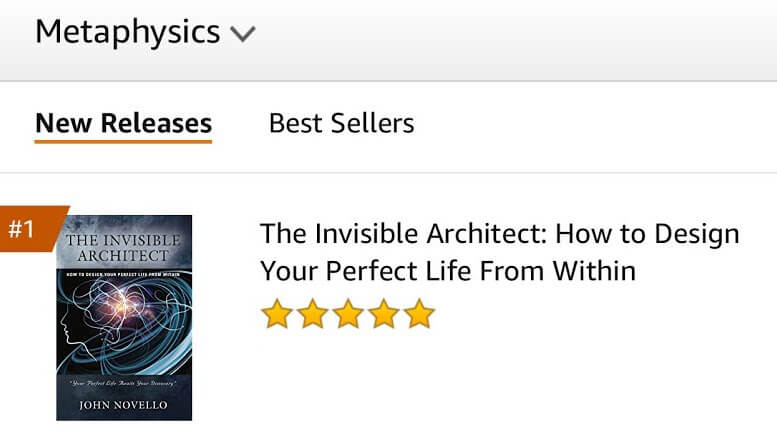 In The Invisible Architect,  John further illuminates:
N

How to invite & connect to the Invisible Architect

N

The fundamentals of designing your perfect life from within?

N

What does it mean to have a "perfect life" mindset?

N

The secret to Be-Do-Have manifestation!

N

The Law of Cause & Effect

N

Guarding against the "Desire Thieves?

N

What are "Money Antibiotics"!

N

Mental Reboot Exercises

N

What is Spiritual Marksmanship?

N

How to use the Law of Thought Substitution
"Jazz composers like John Novello think differently than the rest of us. In The Invisible Architect, Novello offers a unique and fascinating perspective on the almighty creator. By spiritually connecting with The Invisible Architect, he believes, we will feel enlightened and energized-and better prepared to architect our own lives. I felt educated, enriched, and inspired while engrossed in The Invisible Architect."
"John Novello answers the age-old question, are we ultimately alone in this world with a resounding no! In this absolute must-read, Novello shows us our soulmate and guide within that offers both a spiritual and practical blueprint for visualizing and claiming our fullest potential and dreams."
"Author/Artist, John Novello has used his amazing insights into the workings of the human mind to create an amazing narrative on how to live a life of no regrets! A must read for anyone who wants to tap their God-given talents!"
A rare look into the inner world of acclaimed musician John Novello by the author himself and based on his discovery of an inner power we all possess but rarely knowingly use!
Award-winning Jazz Keyboardist, Composer, Best-Selling Author, Speaker & Elite Personal Development Mentor
"There is a designer, a dream weaver, within each of us, awaiting our recognition. Once recognized, it takes our wishes, desires, dreams, thoughts, and beliefs, no matter how small or big, good or bad, and manifests them in the "garden of reality" proportionate to our focus, expectations, and faith."
– John Novello
John Novello is an internationally acclaimed jazz pianist and composer who has performed with many well-known groups as well as leading his own groups, Niacin and the John Novello Band.
He has had several Top Ten hits on the Billboard Jazz Chart, one of them, "Good to Go," reaching No. 1 in 2019. In addition to John's musical accomplishments, he is a best-selling author and music educator, having written the acclaimed industry keyboard method, The Contemporary Keyboardist, published by Hal Leonard. John resides in Franklin, Tennessee, with his wife, Barbara Novello.
Other Services Offered by John
Mentoring
Elite Mentoring with John Novello using the principles & exercises in John's book The Invisible Architect to design your perfect life from within. (One on one or group – live or virtual)
Speaking
John is a dynamic captivating speaker and available for all types of speaking engagements.
"Your perfect life awaits your discovery" – John Novello